We pick up where we left off last time in Terre Haute, Indiana. We will end up in Gettysburg, Pennsylvania. Along the way, we spent two nights at Harvest Hosts - a climbing gym and a farm. We also stopped at the Flight 93 Memorial, which was beautiful and moving. Finally, we finished up with our first "mis"adventure as we had to turn our big bus around on a two-lane country road.
When we arrived in Terre Haute, Indiana, things were obviously not as they should be. It was very strange. Traffic lights were not working and no lights were working on the main road into town. Cars were carefully navigating the roads as we carefully pulled into our parking lot for the night. Thankfully, our host greeted us outside his business, The Climbing Cafe, and he notified us that the whole area had a power failure. He showed us where to park and then invited us to come on in. Although there was no air conditioner or lights other than what was coming through the windows, he still let the kids climb after a short safety talk. They had a great time and it was just what we all needed after a long day of driving. The owners were so kind. It looks like since we were there, the Climbing Cafe is now under new ownership and not a part of Harvest Hosts. However, the indoor gun shop and range called Top Gun located right next store is now participating in Harvest Hosts. So, if you're looking for an easy parking lot stop for the night in Terre Haute, that would be a good place.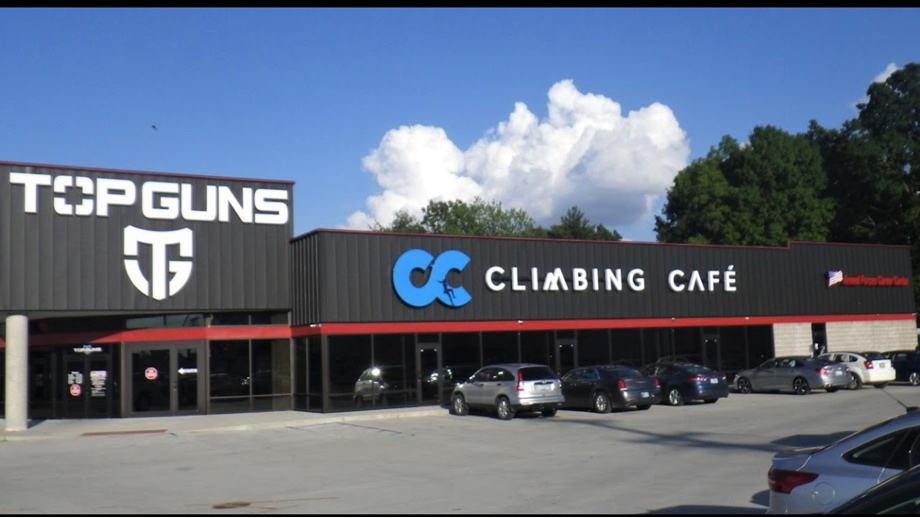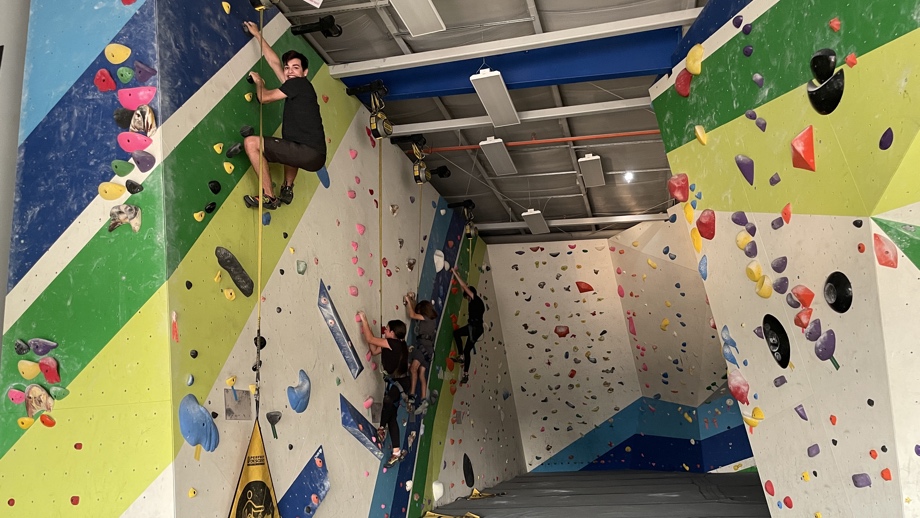 The next morning, we had a nice easy drive to Zanesville, Ohio. Our Harvest Host stop for the night was a farm named McDonald's Greenhouse & Corn Maze. They were not open to the public for the fall season yet, so it was quiet and peaceful around the farm. We got to visit with their animals, including goats, cows, and turkeys. There were even babies - so cute! As they prepared for the fall harvest season, they were growing mums and pumpkins. They also had a really cool corn maze all ready to go, and we took full advantage of it. Thankfully, we did not get lost. We were able to burn some energy on the jumping pillow and pedal cars before getting a good night's rest. In the morning, we were on the road again.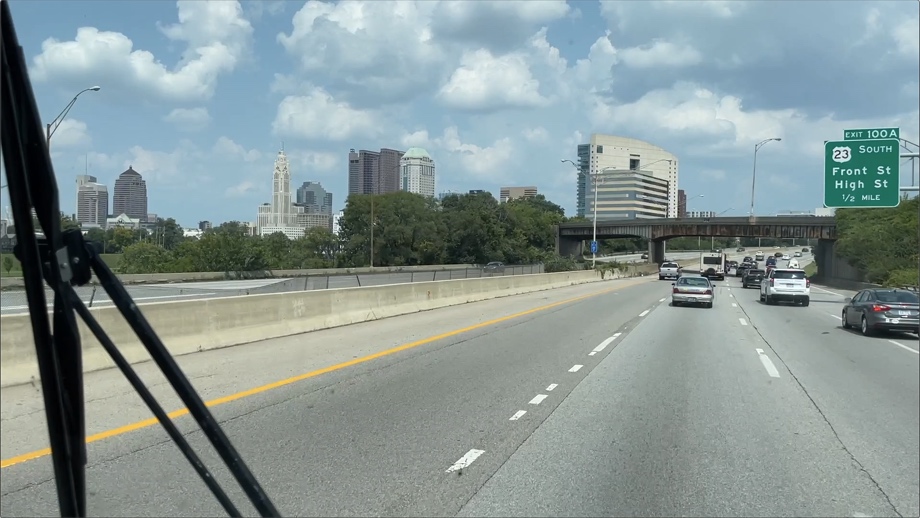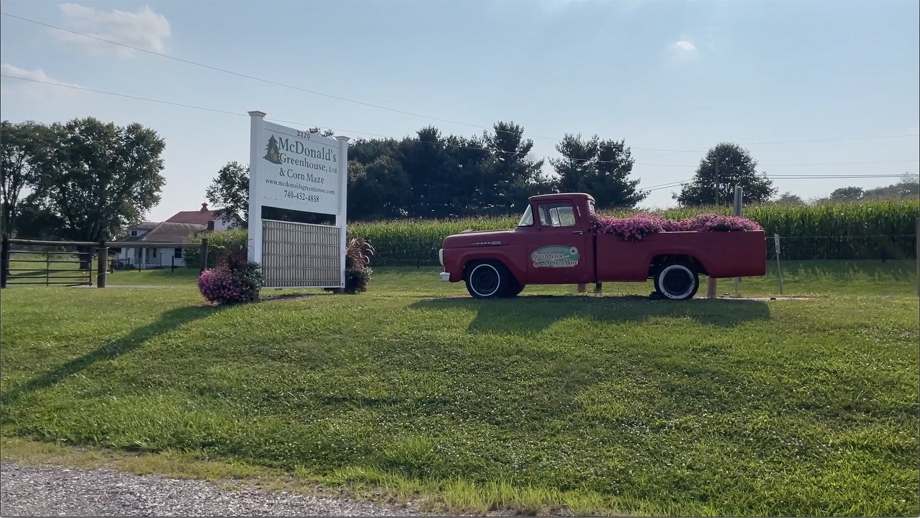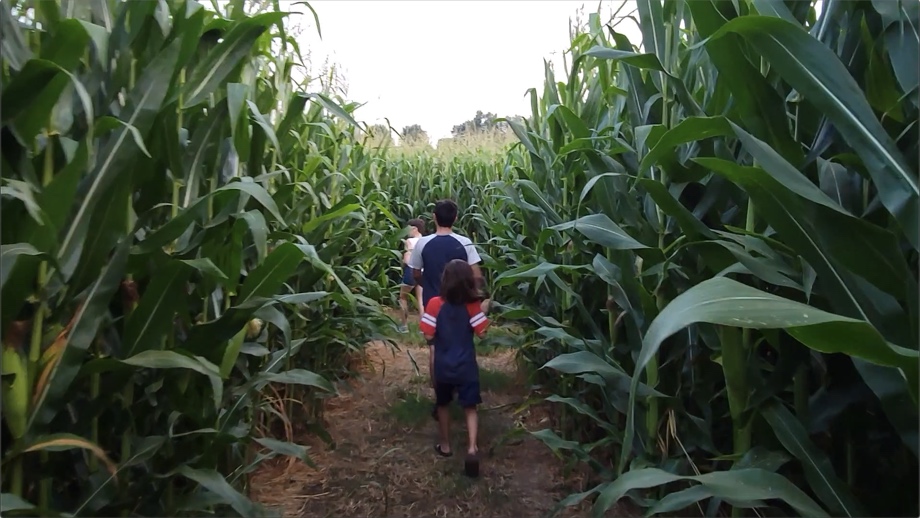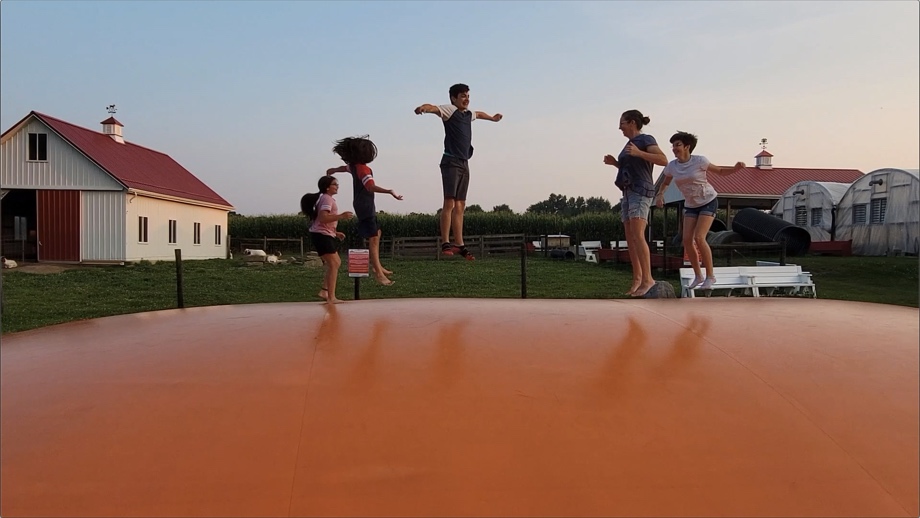 We just passed through the tippy top of the panhandle of West Virginia. Does that little "stick up part" even count as a panhandle? I am not sure. But, hey, we can say we went through West Virginia. Of course, I had to blast some John Denver "Take Me Home, Country Roads" while passing through, crooning "West Virginia, Mountain Mama" with my kids. Due to copyrights, no evidence of that will be shown on the video. :)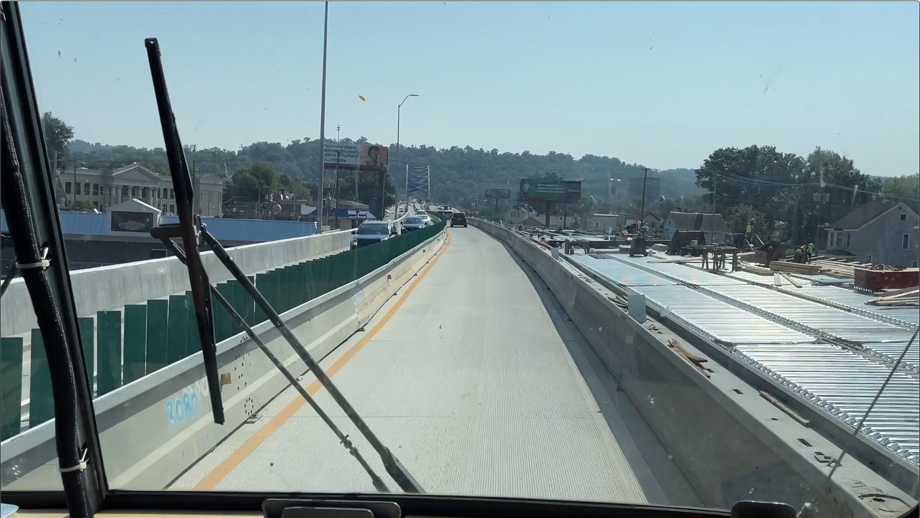 Finally, we made it into Pennsylvania. Wow, there are a lot of tunnels - long tunnels - to go through passing through the Allegheny Mountains. When we finally emerged from the mountains, we were met with beautiful views of green farmland. When we were planning our route, we saw how close we would be to the Flight 93 National Memorial in Stoystown and knew that we had to make a stop.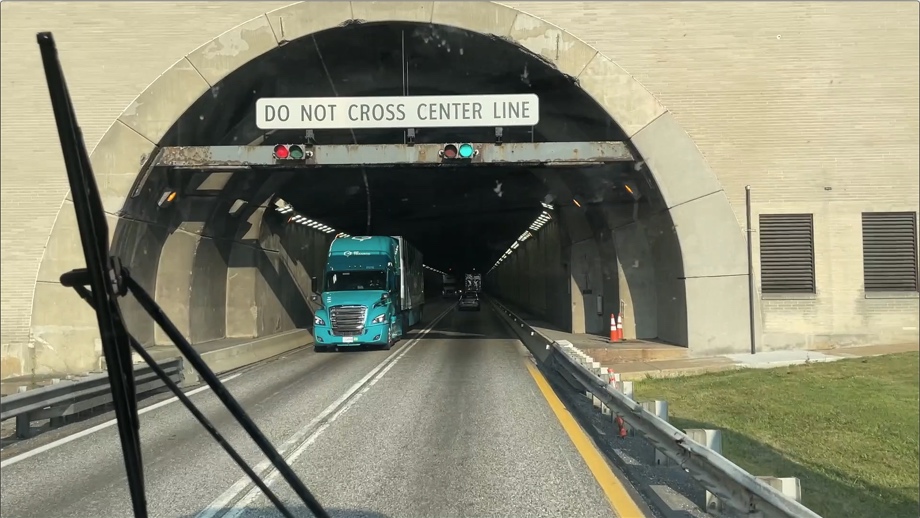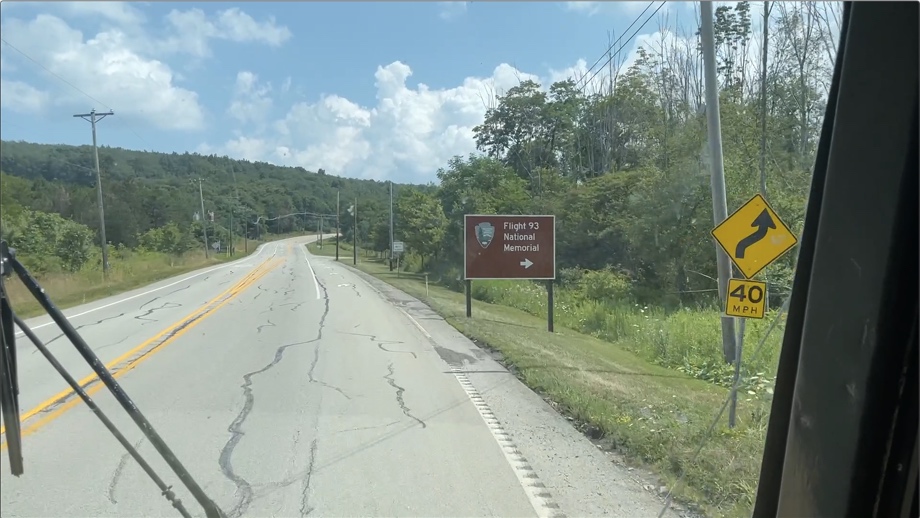 We don't have much physical evidence of our visit, as photography or video are not allowed in the visitor center. However, we will remember that place, that field, the images, the people forever. The memorial was put together in such a beautiful way to honor the brave people on Flight 93. We will never forget.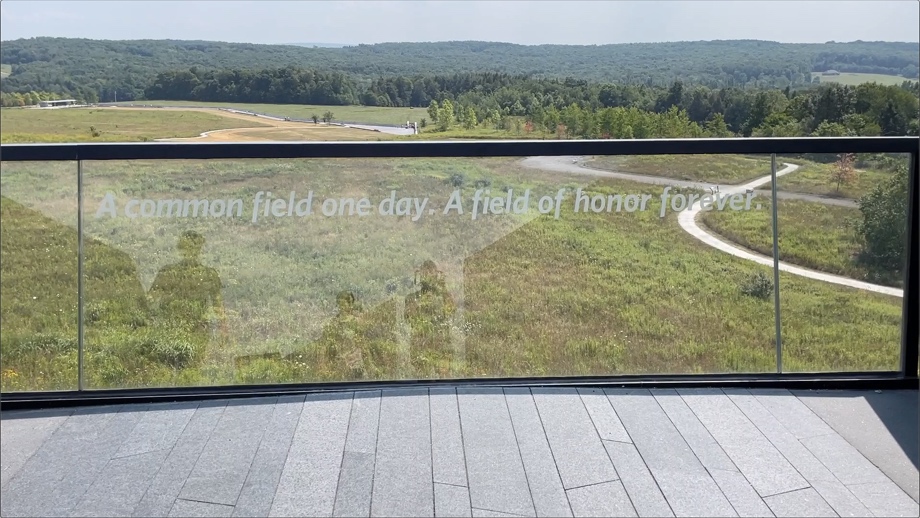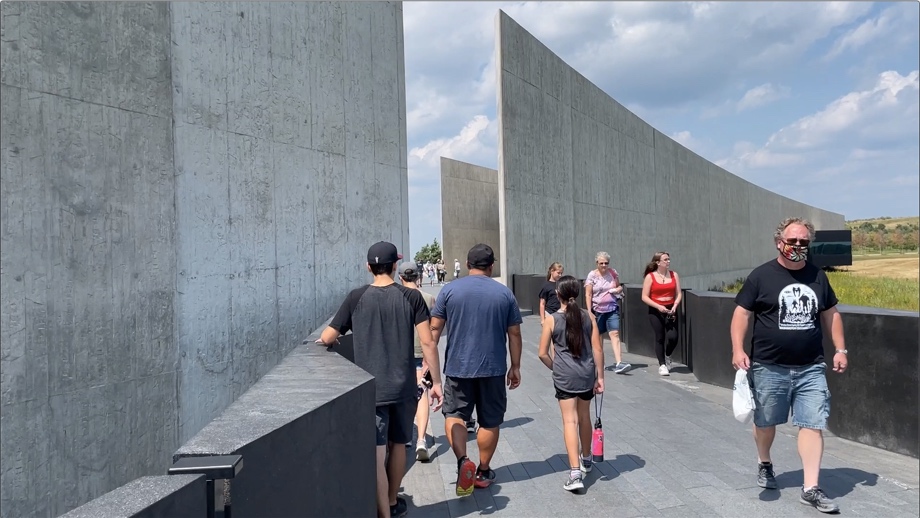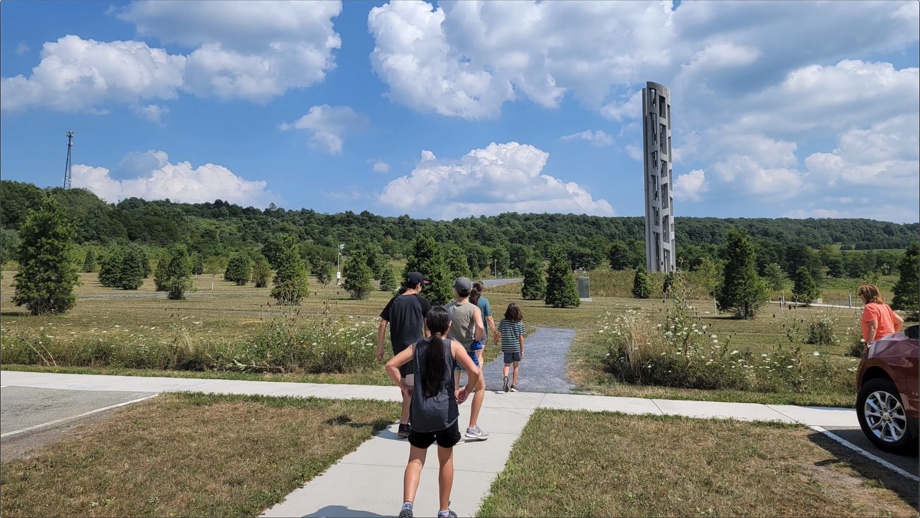 After such a somber visit, we quietly followed all three of our GPS options, which were leading us to the east out of the memorial. It was a hilly two-lane back road through beautiful country. We had taken this road in from the west, but the way to the east unfortunately just wouldn't work. Even though all three of our GPS devices, which are programmed with the bus's height and weight, were sending us down this road, there was a humongous sign that says no trucks over 20,000 pounds. Well, we are certainly well over 20,000 pounds. Apparently, the road has 5 miles of over 9% grades downhill on a curvy road. NO WAY! We couldn't really pull over on the right, so we were able to turn onto a little side road, unhook the car, and then 3-point turn the bus to get back out onto the road going back the way we came. Meanwhile, there were cars coming up from that windy road over a blind hill that could not see us until they were right there, so we had to be extremely careful on the side of the road turning around. Then, to top it off, we couldn't really straighten out super well in the cramped quarters, so when we hooked the car back up, the tow bar was slightly cockeyed. It wouldn't lockout on one side. We ended up very carefully driving back about ten minutes to a large parking lot where we could straighten out the tow bar and get it locked. Yikes!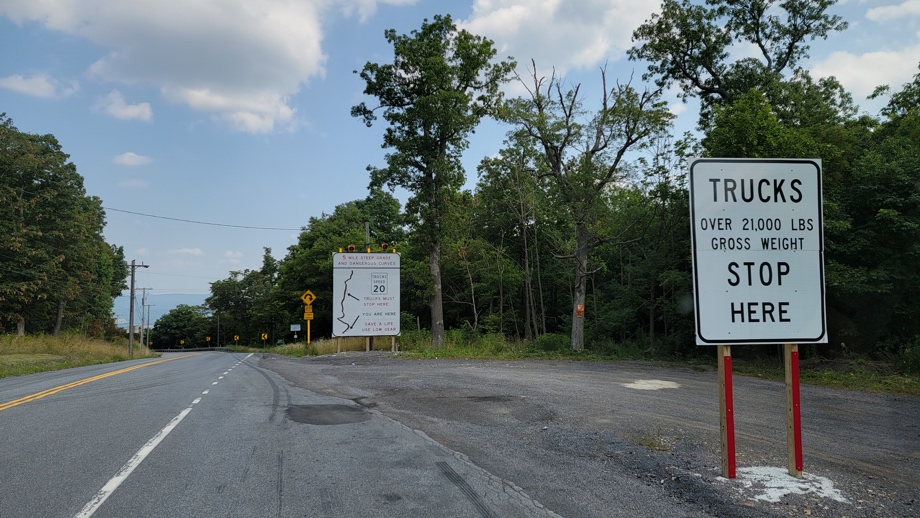 It was quite an emotional day, to say the least. And we were not done yet. We still had a few hours to drive to get to Gettysburg. We were now going to be pulling in at dusk, which we really did not want to do. By the time we made it to our RV park for the week, we were all exhausted and hungry. After setting up and having a quick dinner, we all were ready to go to bed.
What a mix of emotions those few days were - climbing and playing at a farm to remembering the tragedies of 9/11 and nearly getting stuck. After all that, we had finally made it to where we would begin our East Coast exploring.
Watch the video:
Click here If you cannot see the video.