To read Part 1 with Days 1 & 2, click here.
Day 3
On our third day exploring Philadelphia, we packed in as much of the Old City as we could. We started the day by raising the American flag and ended the day where the founding fathers created and signed the Constitution. It was a memorable and educational day!
Parking
The previous two days in the city, we parked at Autopark at Olde City, but this day we parked even closer. We parked in the parking garage at the Autopark at Independence Mall, right next to the visitor's center. The height limit here is 6'6", so once again we left our rooftop cargo box back at the campground. This was an easy place to park and very convenient.
Betsy Ross House
We began our day by visiting the Betsy Ross House. During the summer months, if you arrive before it opens you can be part of the flag-raising ceremony with Betsy herself. Our younger two kids helped hold the flag as it was raised up the pole. The crowd all cheered with a "hip, hip, huzzah!"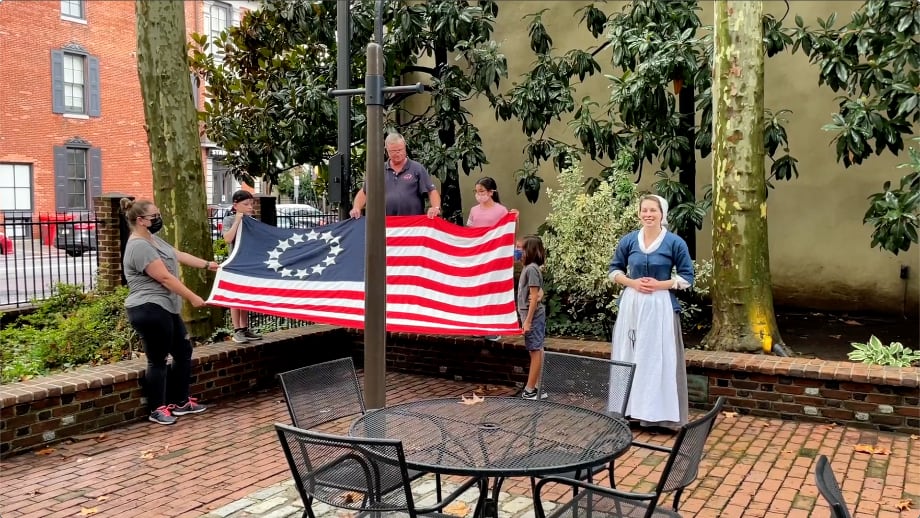 We then made our way into the gift shop to purchase tickets and then made our way into the house for the tour. Not only did we get to see a wonderfully restored example of a small colonial home, we learned so much about Betsy Ross's life along the way.
She was married three times, losing her first two husbands during the Revolutionary War. She seemed to be surrounded by death, from many of her siblings dying in childhood to bother her husbands' deaths to some of her own children dying as well. Finally, her parents and another sister all died of yellow fever. Her training in upholstery is what kept her financially afloat. I cannot imagine how she dealt with the emotional pain of all that loss.
One of the most fun parts of touring the house was talking with Betsy Ross in her upholstery shop. The woman portraying Betsy was very kind and showed the kids how she convinced George Washington that five-pointed stars would be easier and faster to make than his suggested six-pointed stars. Whether or not this story is true, it was still a fantastic memory to spend time with Betsy Ross.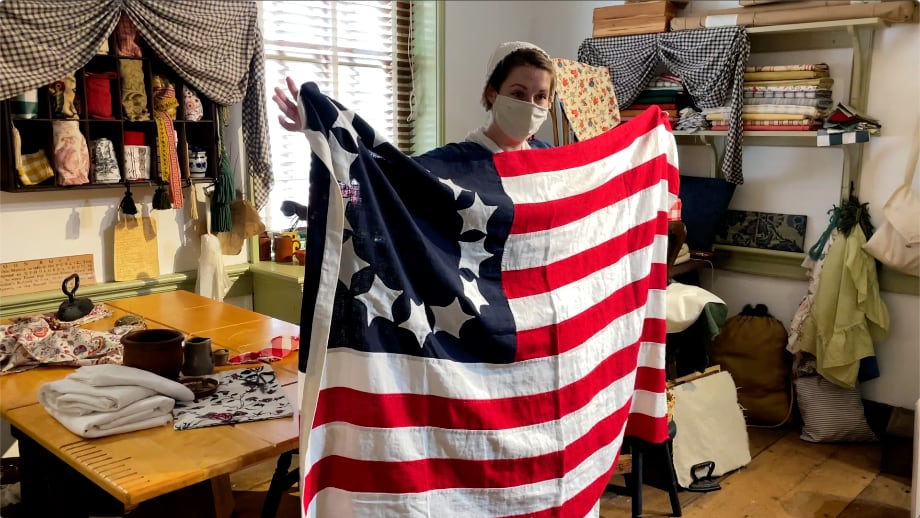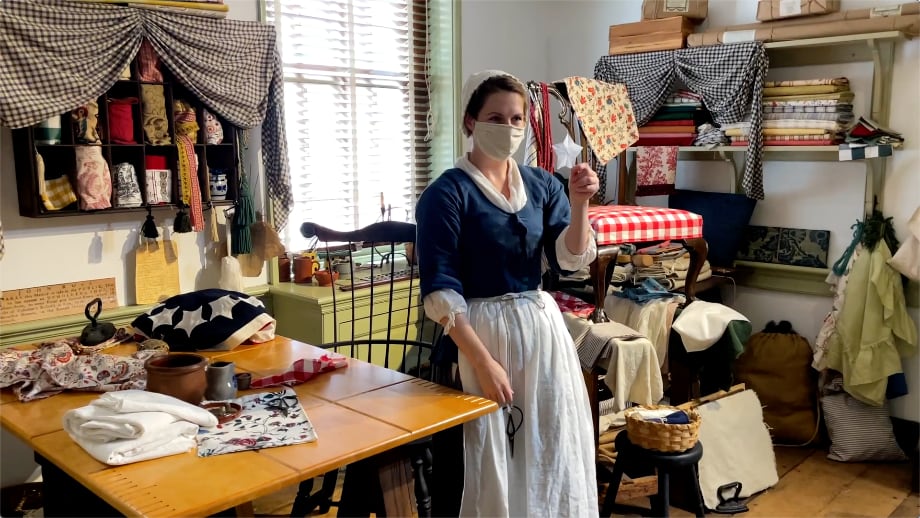 Benjamin Franklin Museum
As we walked through a little brick archway in a wall, it felt a little bit like stepping through the wardrobe into Narnia. There stands a framed recreation of Franklin's home in the place where it once stood. It was quite large compared to Betsy Ross's small house. Right next to the house is the Benjamin Franklin Museum. It is part of the Independence National Historical Park so with our America the Beautiful pass, it was free. This is such a fun museum. Benjamin Franklin was such an interesting man with so many interests and inventions. All of this is on display, from bifocals to the glass armonica to microscopes and all kinds of curiosities. Along the way, there are touch screen displays and displays you can touch. This is a great place to come with kids.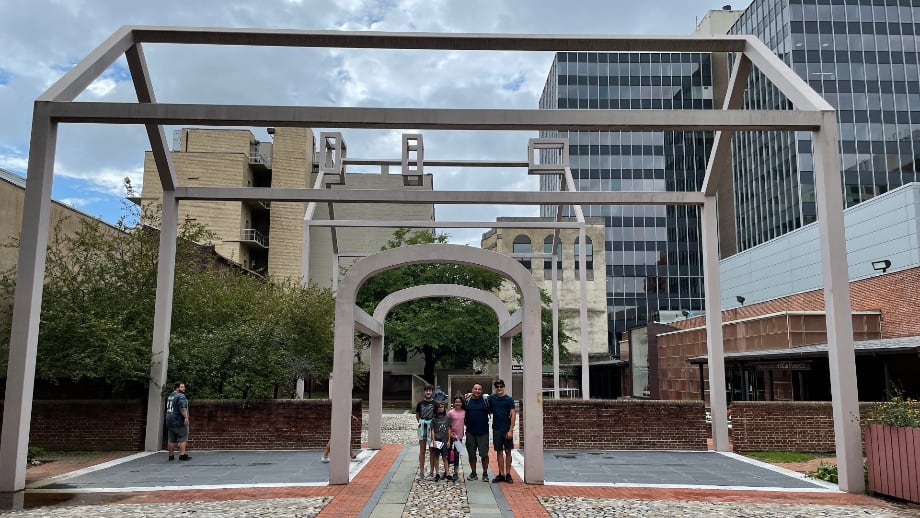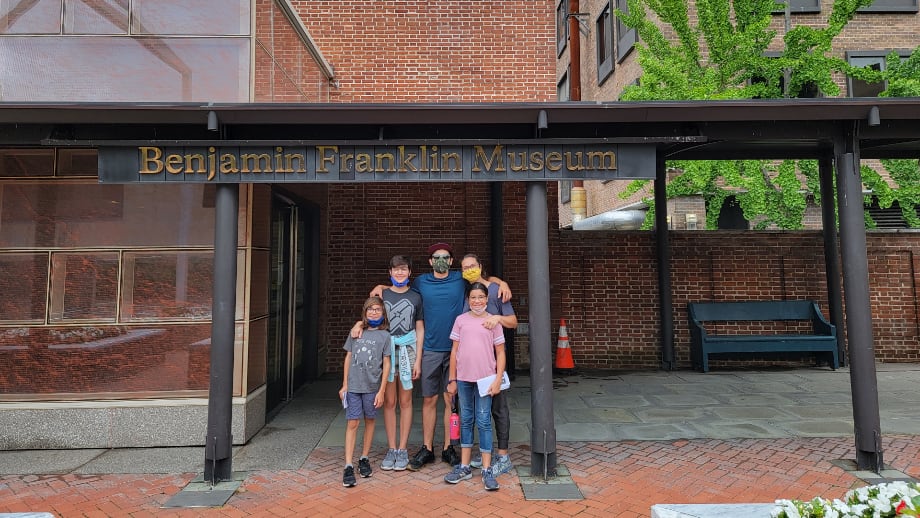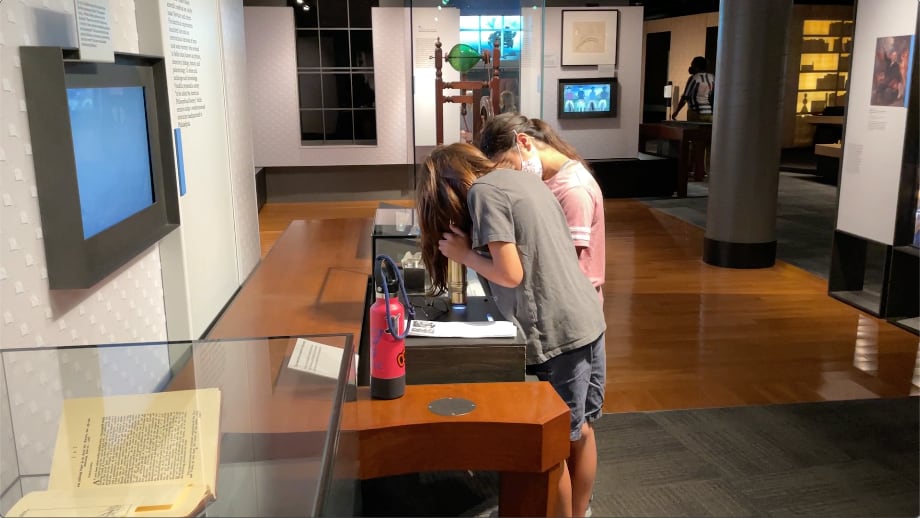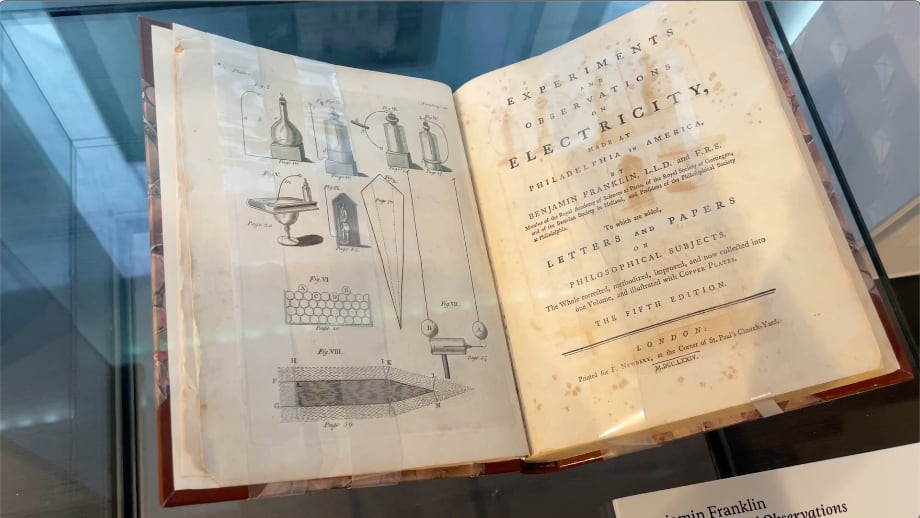 Christ Church
Next, just down the street and around the corner is Christ Church. Built in the early 1700's, it is a beautiful colonial church. We quietly walked through the church, noticing the large organ pipes, the detailed woodwork, and the beautiful windows. Pews are labeled with who would have sat where - everyone from Betsy Ross to Benjamin Franklin to George Washington. It is pretty amazing to sit in the same spot as they did 250 years ago.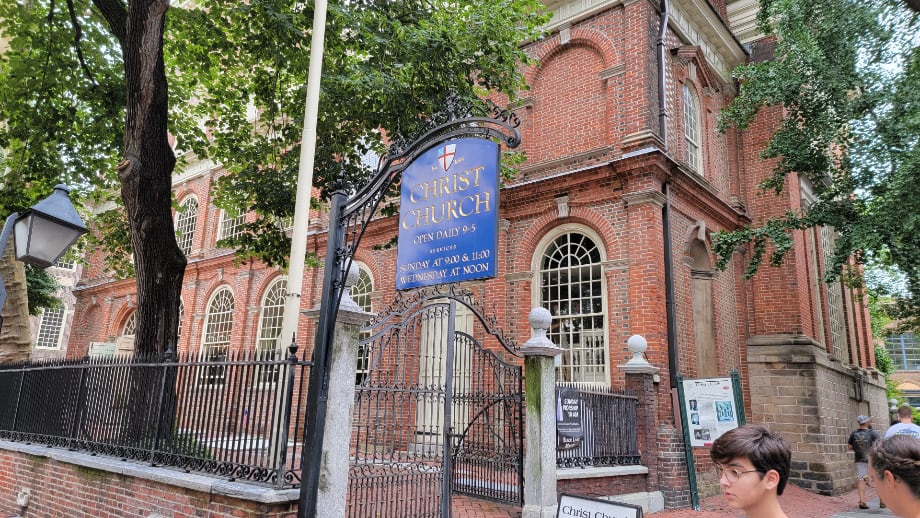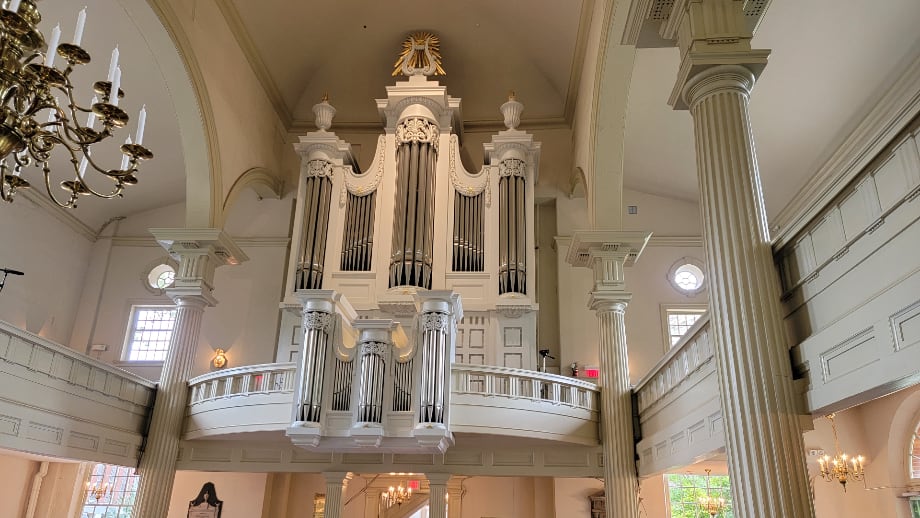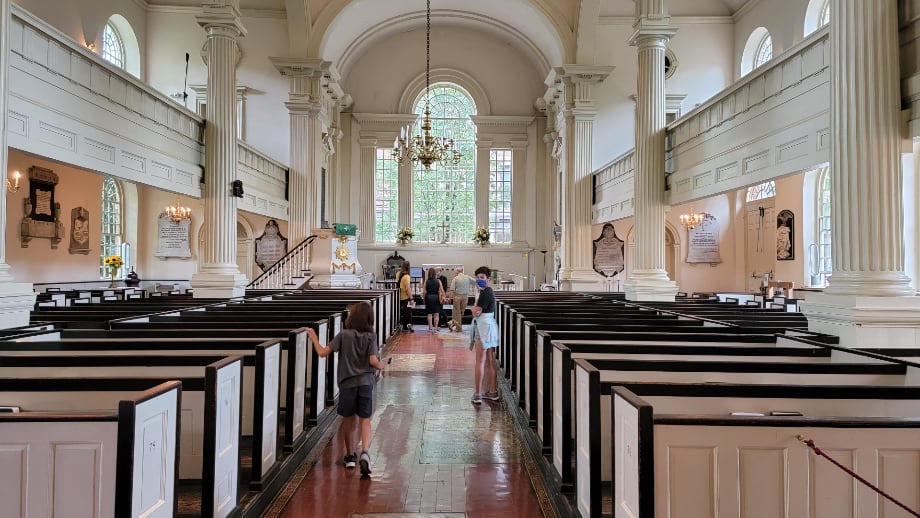 Liberty Bell
After visiting Christ Church, we walked back over to Independence Square to have our lunch. We found some park benches and sat down to people watch (and squirrel watch) while we ate our lunch that we had packed and brought with us.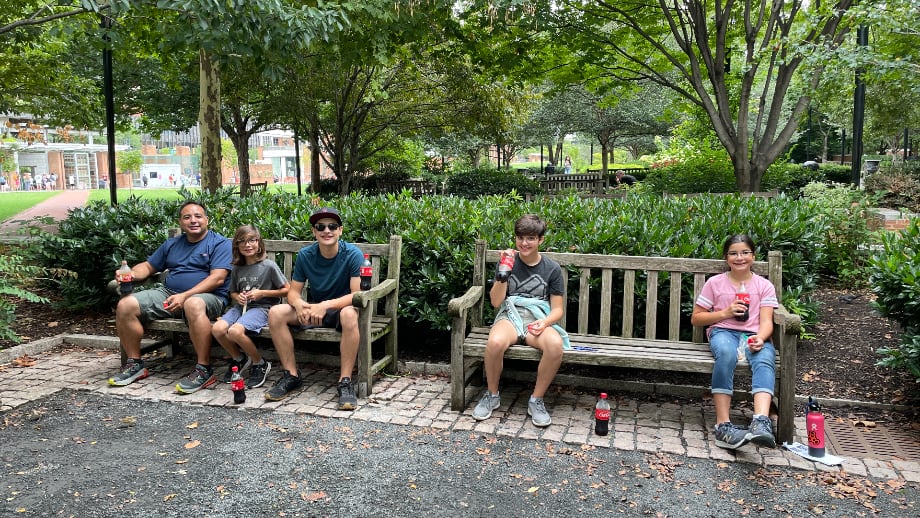 Then, we got in line to enter the building that houses the Liberty Bell. The queue moves pretty quickly, so we only had to wait about 10 minutes or so. Once inside and past security, there are some displays to walk through and read. Then you can get in line again to see and take pictures with the Liberty Bell. We have all seen pictures of it before, but it is pretty cool to see it in person. We spoke with the National Park Ranger at the bell (always take the time to talk to the rangers - they are not only a wealth of information, they always just love what they do and have interesting stories themselves - it's one of my favorite things to do at any NPS site).
One of the stories we had always heard was that Pennsylvania was misspelled as Pensylvania on the bell. However, the ranger shared with us that Pen and Penn were both accepted spellings that were used in colonial times. So, it technically is not a wrong spelling. (This information came in handy when we were visiting the National Archives in Washington DC just a week later and the Constitution had the same spelling with one n).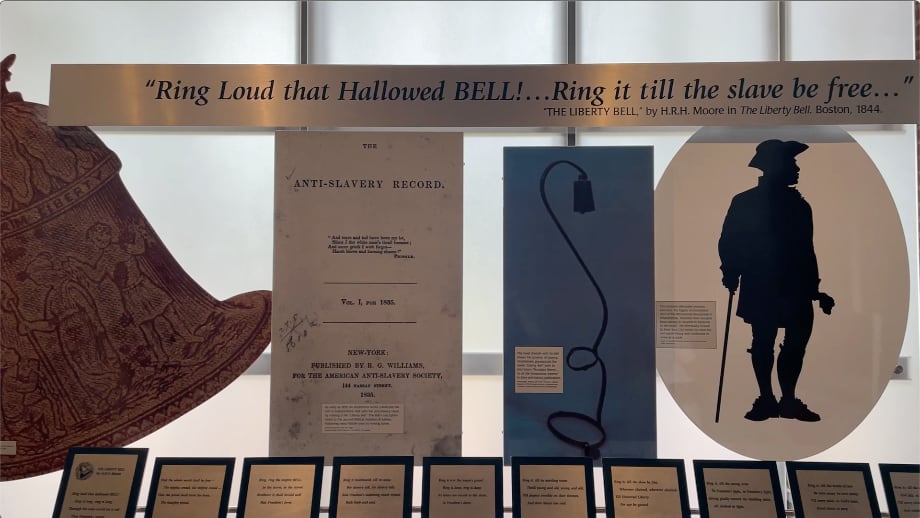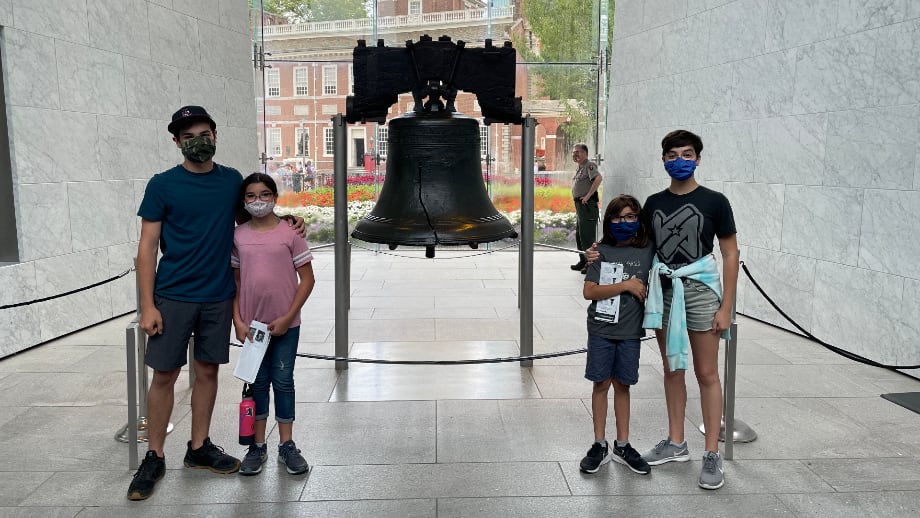 Independence Hall
To visit Independence Hall, you must have reserved timed tickets. The time we got was mid-afternoon, so after seeing the Liberty Bell we walked right across the street. Behind the hall is a large park-like courtyard. We waited for the ranger to call for our timed group and then made our way into the hall. It felt a little overwhelming. In a really awesome way. To be in the Assembly Room where our country's founding documents were crafted, debated, and signed was special. The ranger shared details of the room and the events that happened there. We were also able to visit Congress Hall, which was where the House of Representatives and Senate met from 1790-1800 when Philadelphia was the capitol of the United States. I loved trying to visualize all of our country's leaders hustling and bustling and shouting and sitting and voting and figuring out how to run this new idea of a nation. It was kind of emotional. The kids also loved getting a glimpse of some of the locations from National Treasure - even though most of those scenes were not actually filmed at Independence Hall, but in Hollywood. It's still fun to imagine Nicolas Cage running around trying to get away from Sean Bean, trying to be the first to gather clues from the treasure map.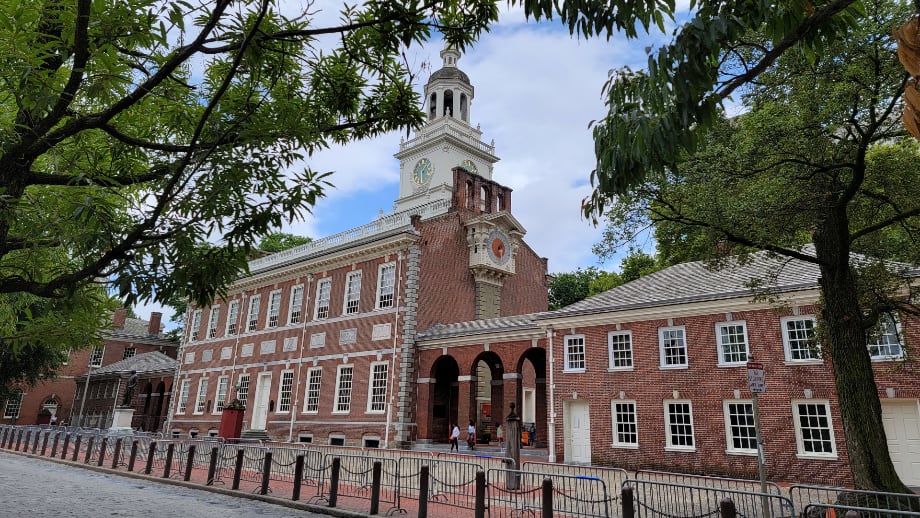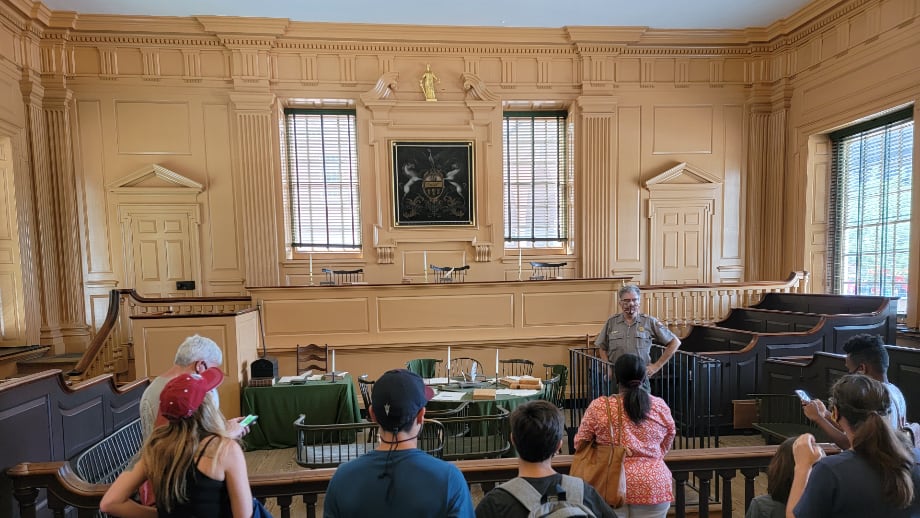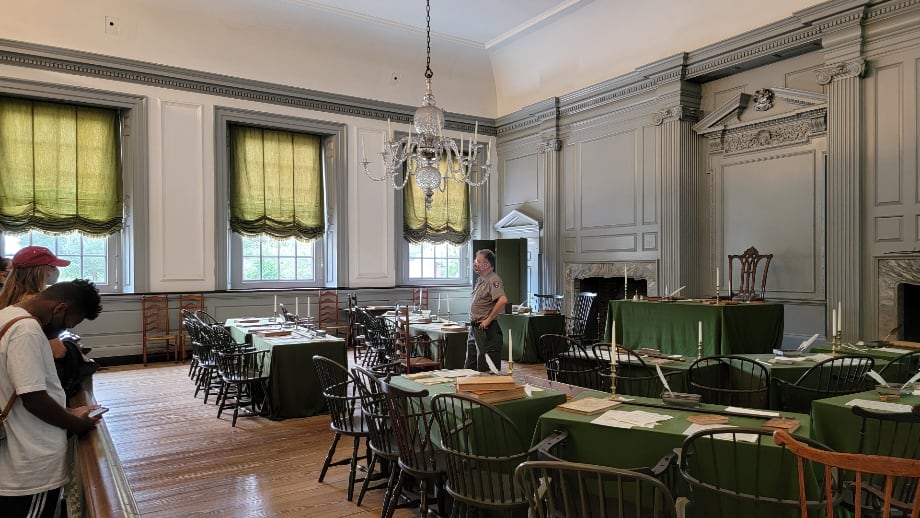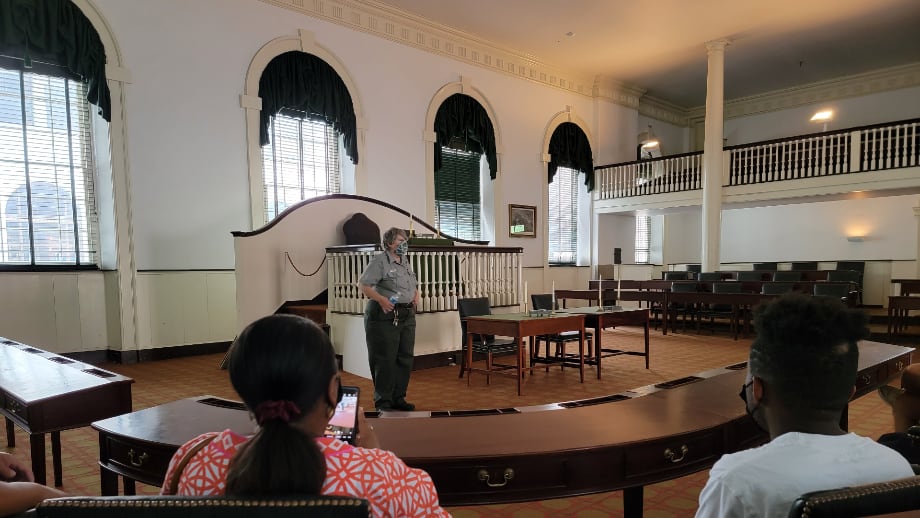 Final Thoughts
We loved our time in the Philadelphia area. The historic area is small enough to navigate easily with everything within walking distance. Just walking from one location to the next, we enjoyed seeing all of the old buildings. There is so much we still did not have time for or that was not open while we were there. We definitely need to return someday. Philadelphia, we will be back.
Watch the video:
Click here If you cannot see the video.
Where We Stayed
it's actually across the river in New Jersey
Activities
Betsy Ross House
https://historicphiladelphia.org/betsy-ross-house/what-to-see/
Benjamin Franklin Museum
https://www.nps.gov/inde/planyourvisit/benjaminfranklinmuseum.htm
Christ Church
https://christchurchphila.org/hours-admission/
Liberty Bell
https://www.nps.gov/inde/planyourvisit/libertybellcenter.htm
Independence Hall