This week we have a pretty simple project on the bus. A little over 5 years ago we installed new LED headlights on the bus and it was a HUGE upgrade over the stock lights. We modified the original brackets for the stock lights because the new lights are slightly larger. The lights have performed great but they have started to develop a slightly yellow "hazy" look.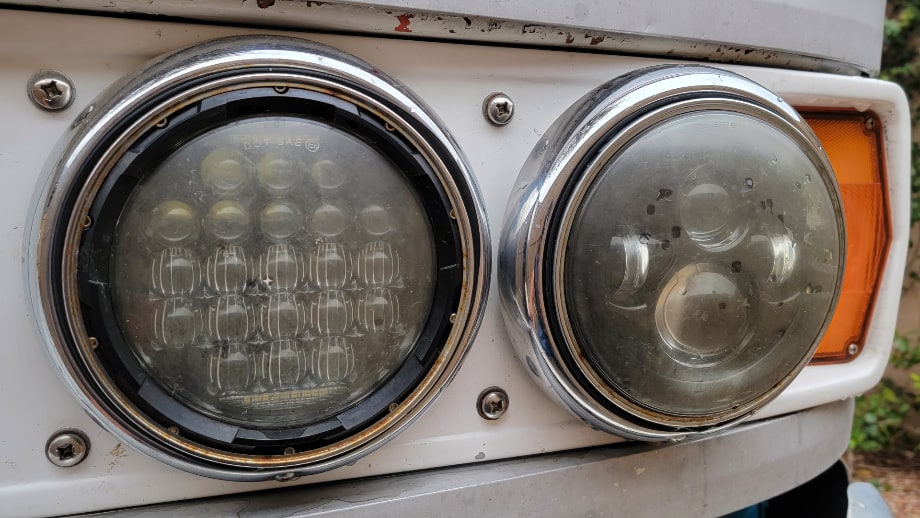 I have had good luck using headlight restore kits before on our cars but I have never tried with these LED lights. Since they are made of plastic I purchased a kit that came with everything we needed to get the headlights back to new for about $20.
The kit was very complete. It came with a detailed instruction sheet, a drill attachment, 4 sanding disks (two 1500 grit, one 3200 grit, and one 4000 grit), 1 sponge polishing pad, buffing polish, Sealant protective wipe, and even a pair of nitrile gloves.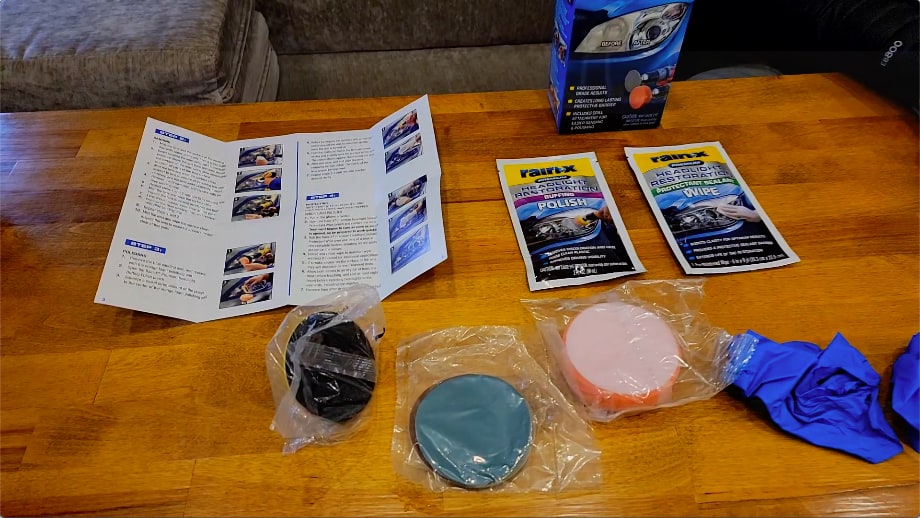 I took my time and followed the instructions carefully. It took me a little longer because I was filming the process but I would say overall the process can be done in a little over an hour.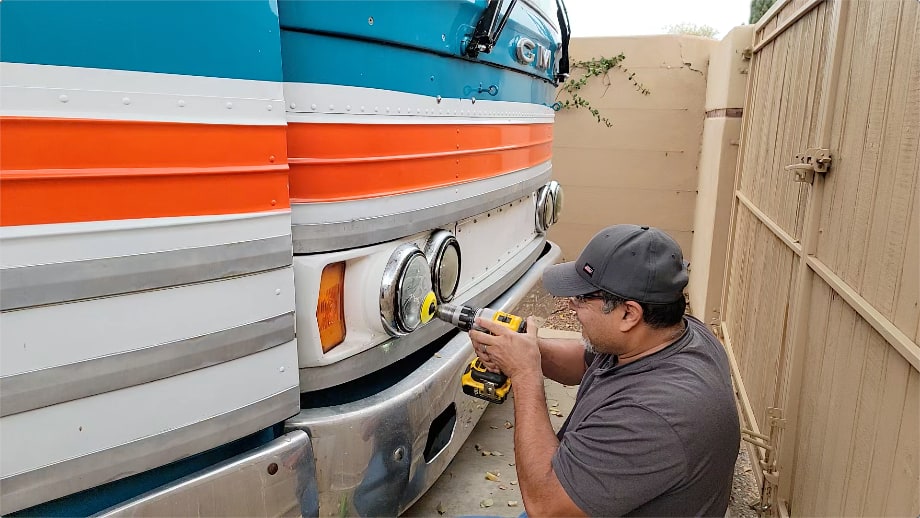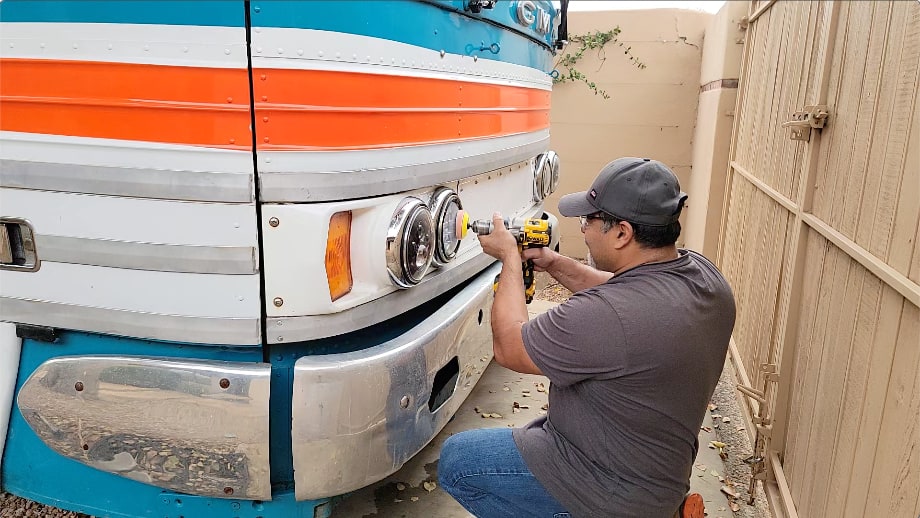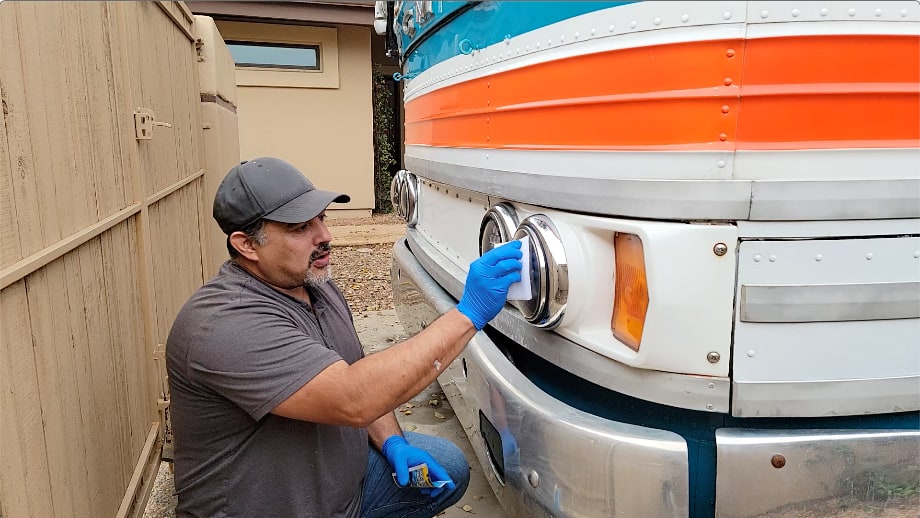 I was really pleased with the results and now even six months later the headlights still look great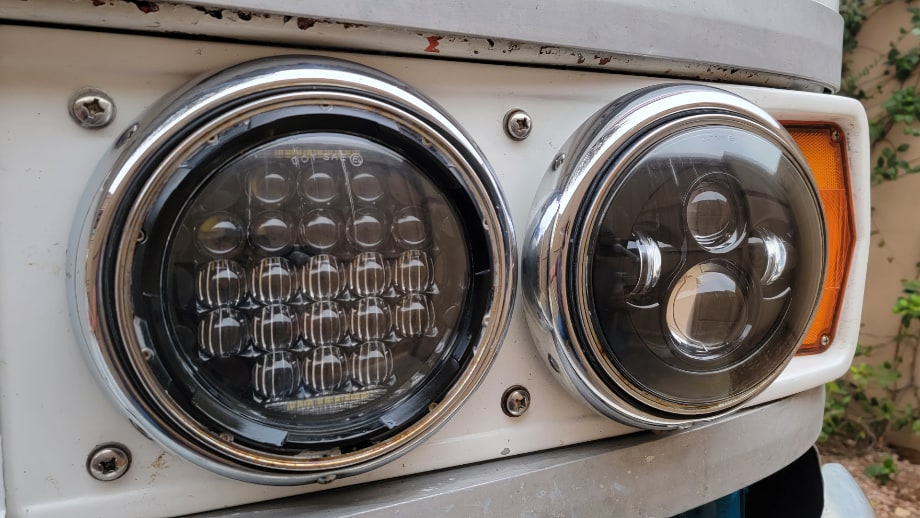 Watch the video:
Click here If you cannot see the video.
Supplies and Tools We Used