Four and a half years ago, we had no idea what this bus-building journey would entail. We thought we would make some moderate changes - rebuild the kitchen, rebuild the bedroom, paint cabinets, change out the water tanks, build a new battery. After really getting in there and peeling away at the layers of the bus, we finally realized that we needed to take it all the way down to the shell and start over. Thousands of hours, buckets of tears, a fair amount of blood, and unfathomable quantities of sweat later, we finished!
Well...finished enough to leave. We certainly have a few projects we can do from the road. And, really, bus conversions are just never ever finished. But, late July came and we were ready to go.
With tears in our eyes and grateful hearts, we said "see you later" to our families. We never ever could have done this without their support. They are the best! We are so lucky!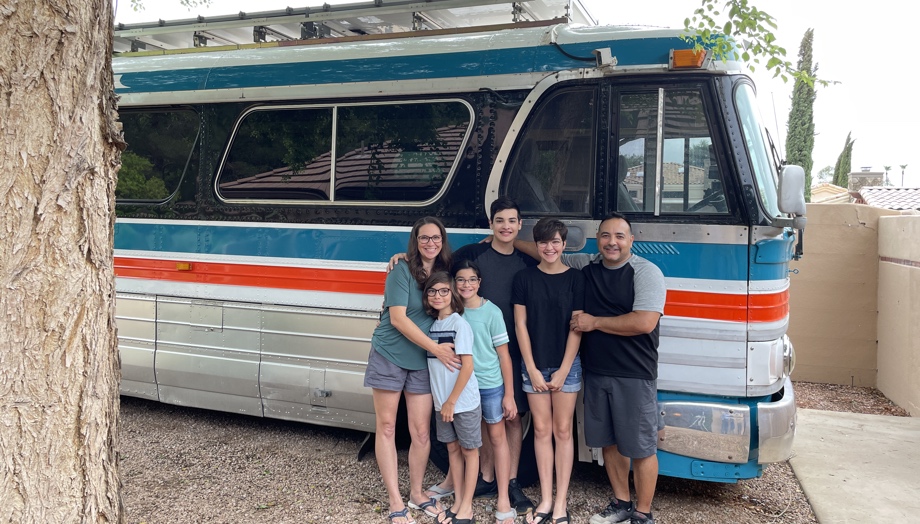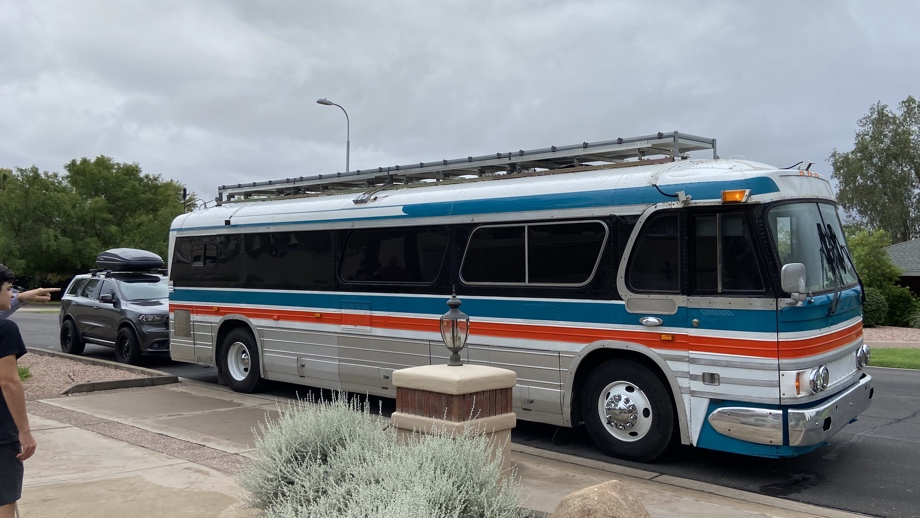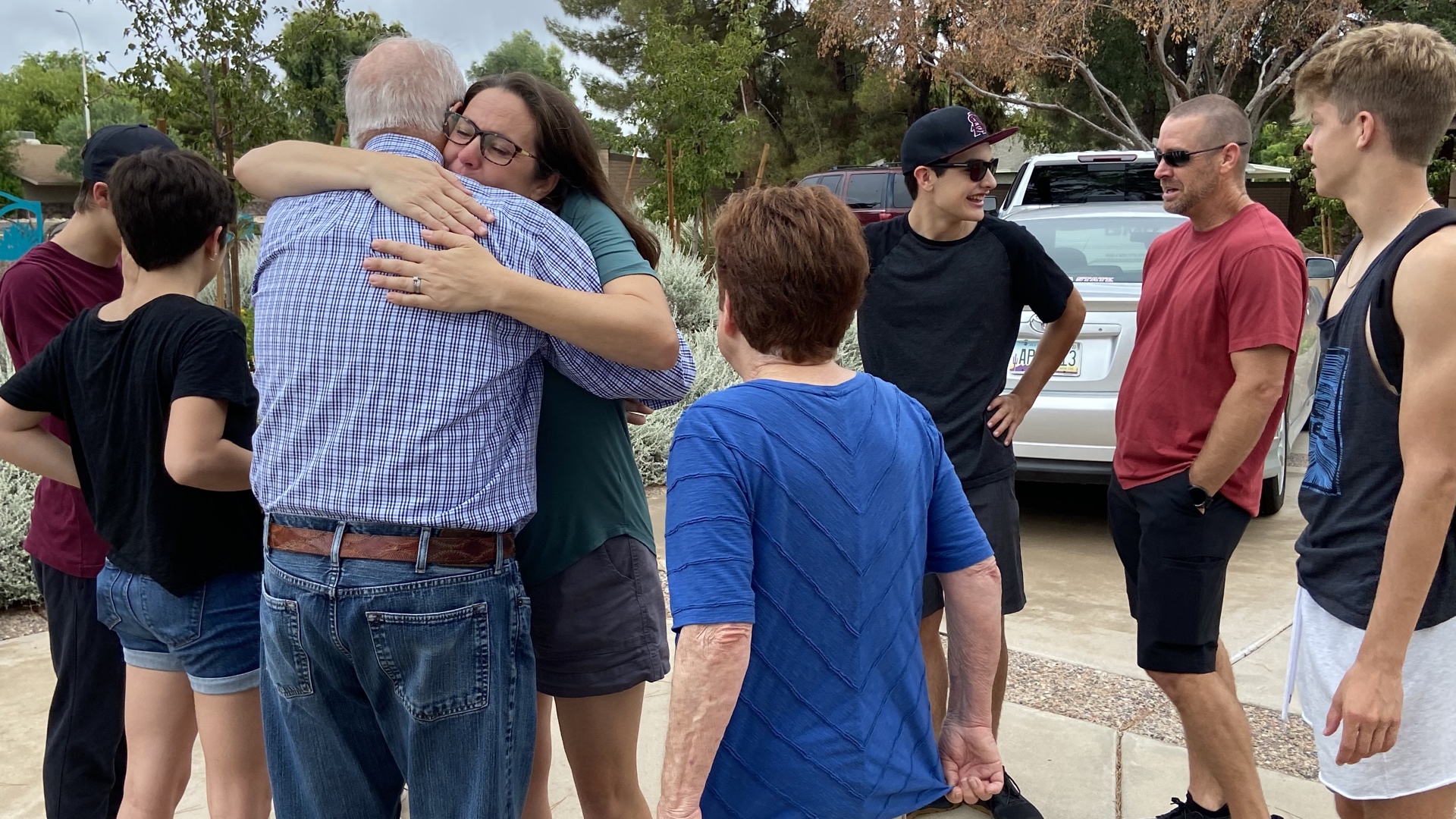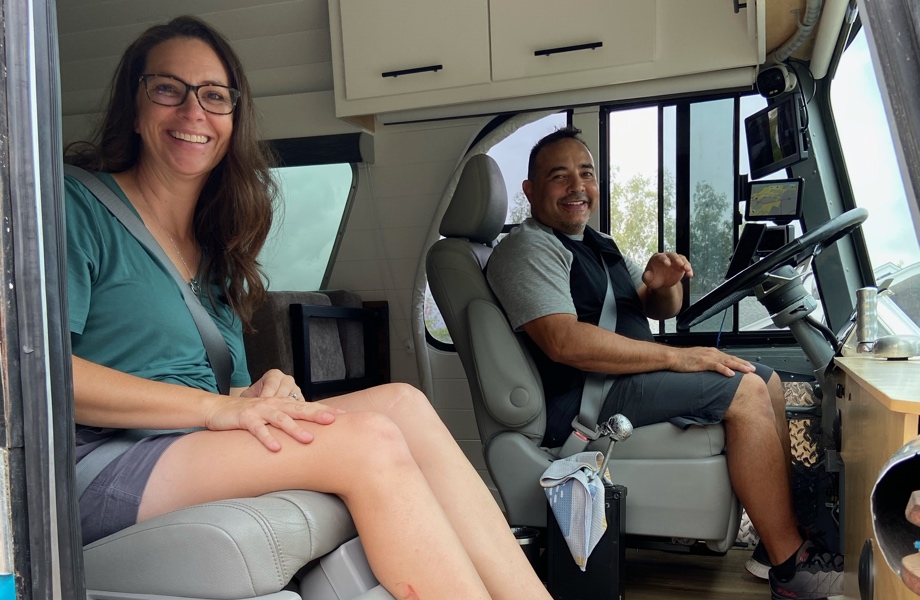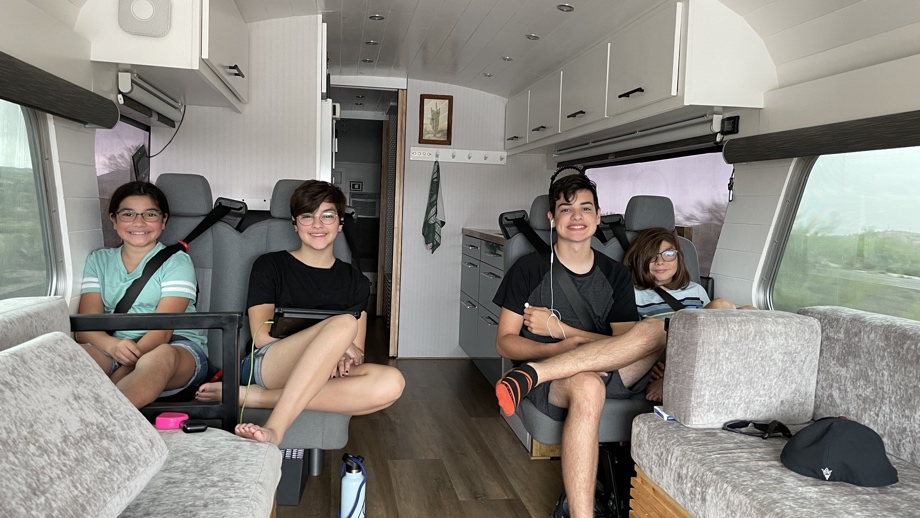 Our first stop was to our good friends' property in southern Arizona. We met Jonathan and Ashley @tinyshinyhome in 2016 (when all of our kids were so little) and we hit it off. They're so fun and we knew right away that they were awesome friends to have. They traveled full time for five years and during that time, we were able to spend more and more time with them. They have stayed with us multiple times, had Christmas with us twice, and even helped us install our solar rack on the bus.
Last year, they bought a property in southern Arizona and are now building their dream off-grid homestead with their own hands. Literally. They are building hyperadobe structures, starting with a solar shed. It will house an office and a guest room, but more importantly, it will house an electrical system to power their entire property.
Juan has been helping them design and plan an electrical system that will fit their needs, not just for now but for the future as well. Thankfully, the timing worked out that when we were ready to leave, they were ready to start putting it all together.
On a summer monsoon-filled morning, we pulled off the tire covers, hooked up the tow car, and rolled out. We were excited for the adventures to come and sad to say goodbye to our families all at the same time. Nothing could soothe those bittersweet emotions better than good friends though. Near the end of a long, bumpy dirt road we caught a glimpse of our sweet friends welcoming us in the road, we all let out a few loud cheers and felt the relief of being finished after 4 long years.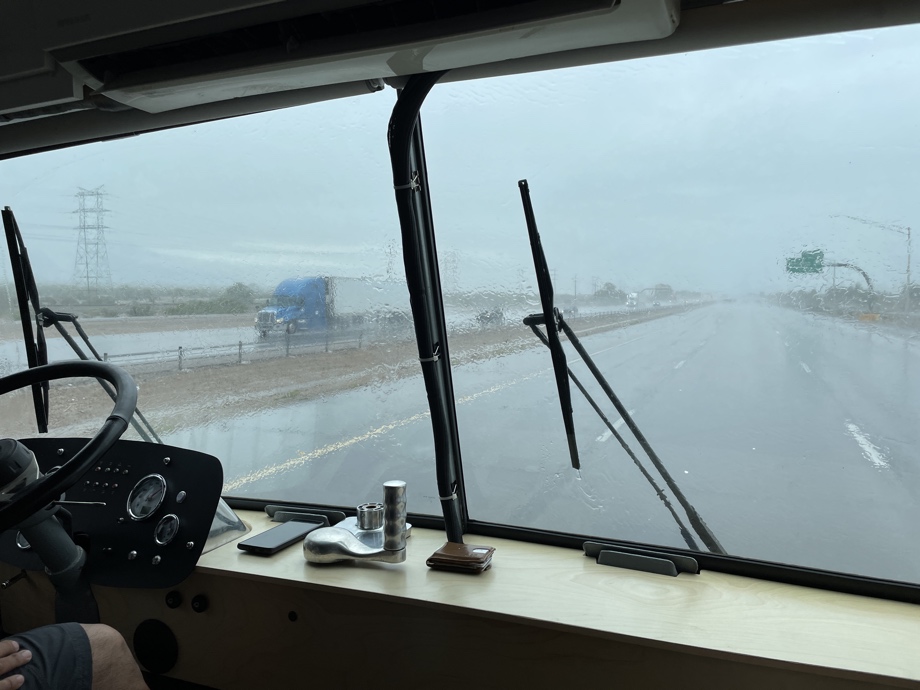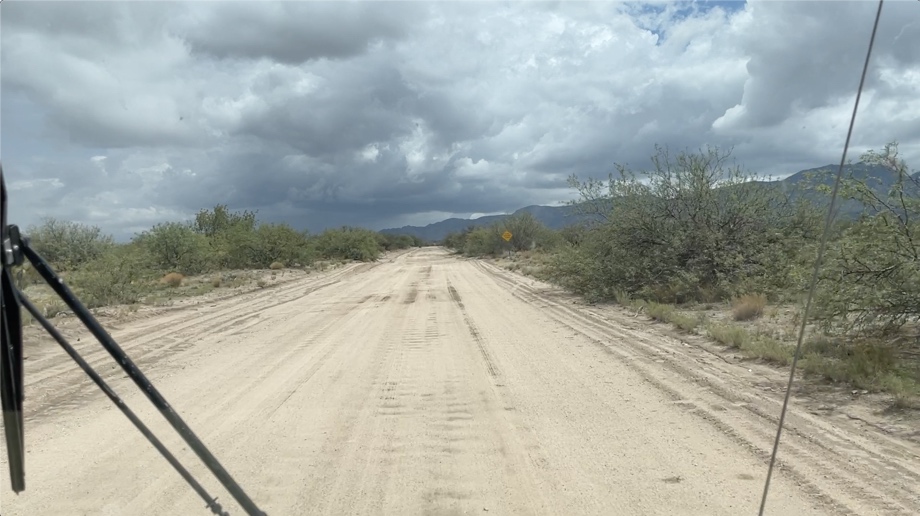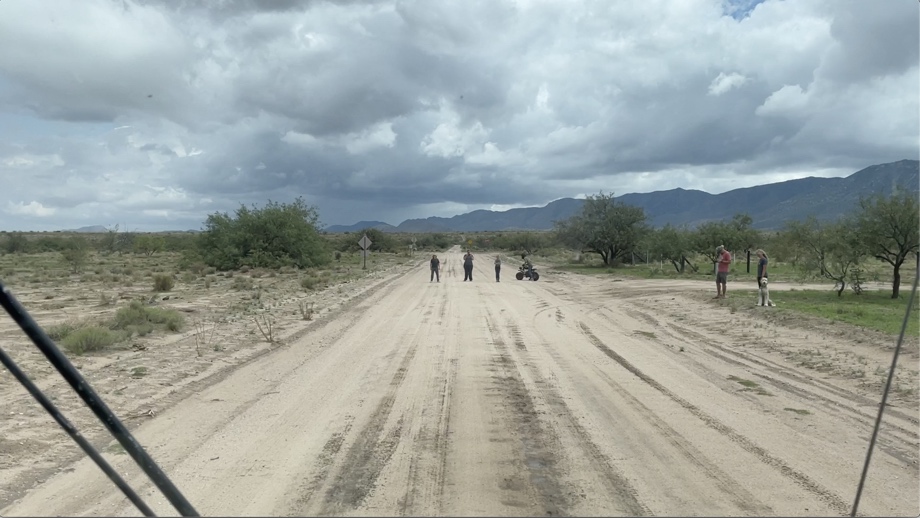 This is where the adventures begin!
We pulled into their property and hugs were had all around, including from Nine Nine the bernedoodle.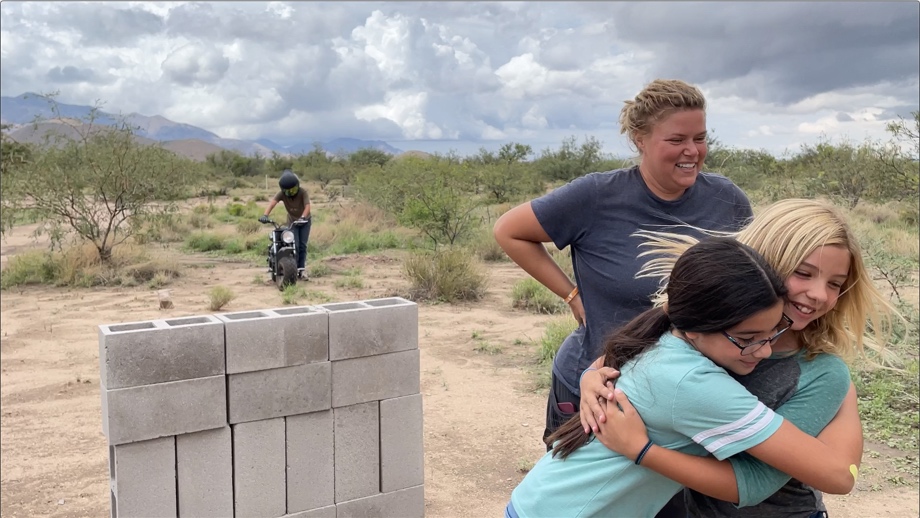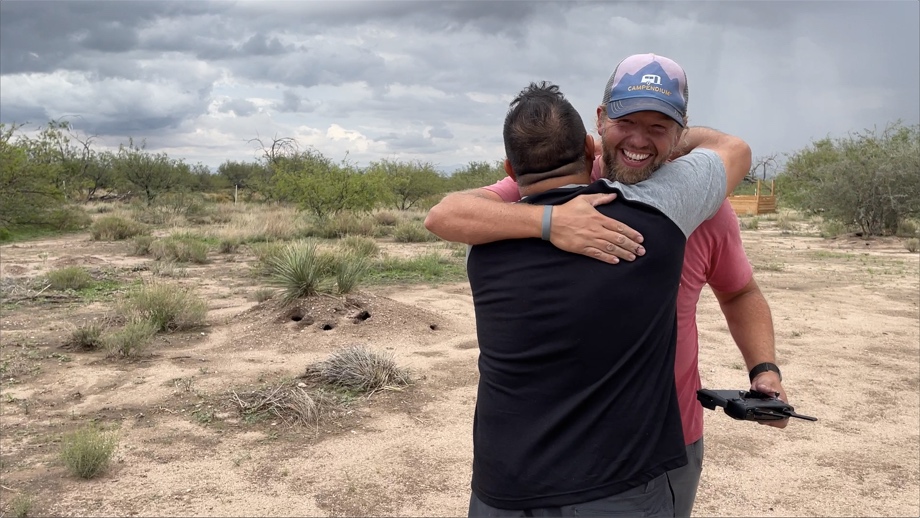 After parking the bus, the kids were laughing and zipping around on one-wheels, bikes, and motorcycles.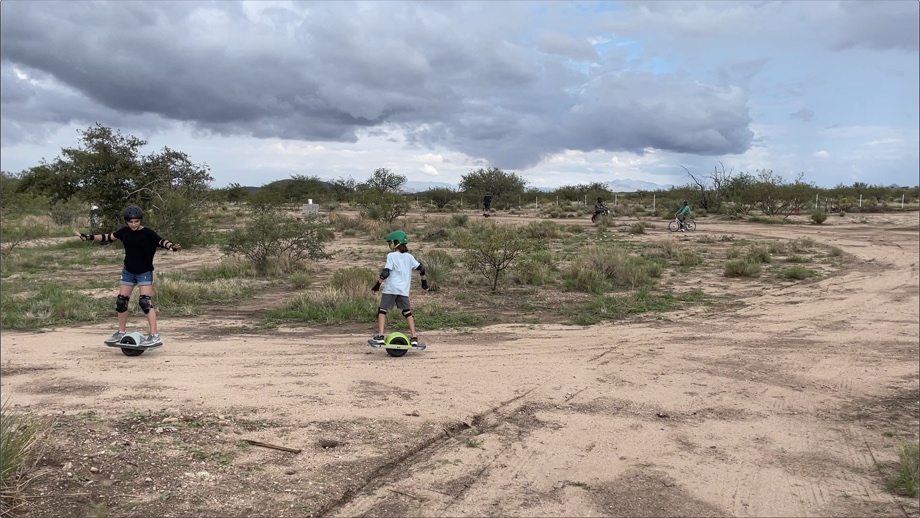 All the grown-ups chatted and caught up on life. Then we got down to business. They showed us around the solar shed, and we took a look at all of the components they had been slowly compiling to start this project. It was time to put this plan into action.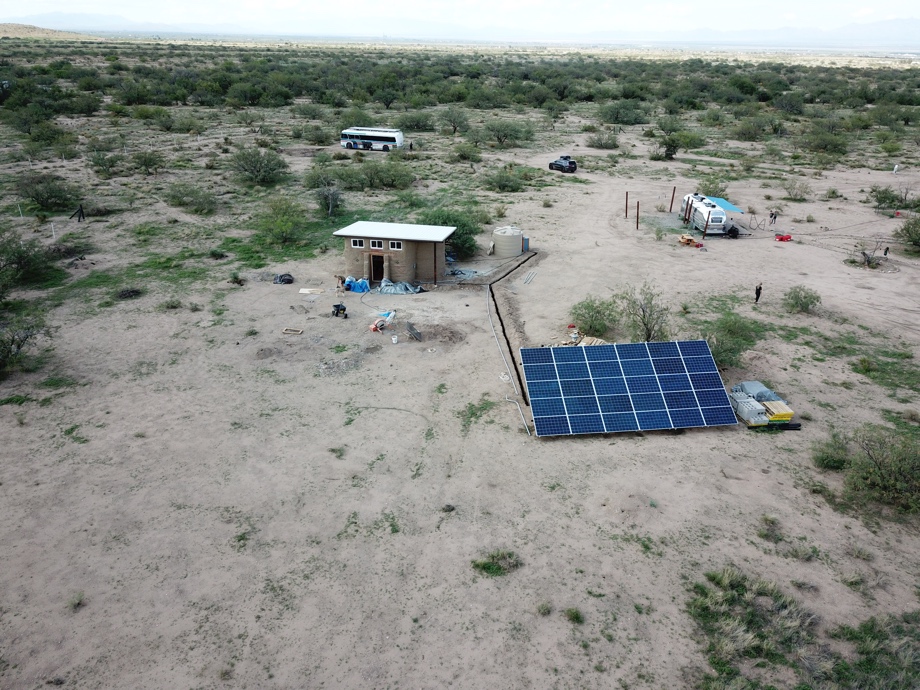 Over the next four days, the four of us (with help from the kids) built a 28-kWh battery pack out of 280Ah Lithium modules with custom copper bus bars, welded up an awesome steel rack for the pack, made many many cables, and wired up an REC BMS, Victron Quattro 48-5000 inverter, two Victron Smart MPPT 250|85 charge controllers, Victron Color Control GX, and all of the associated fuses and breakers.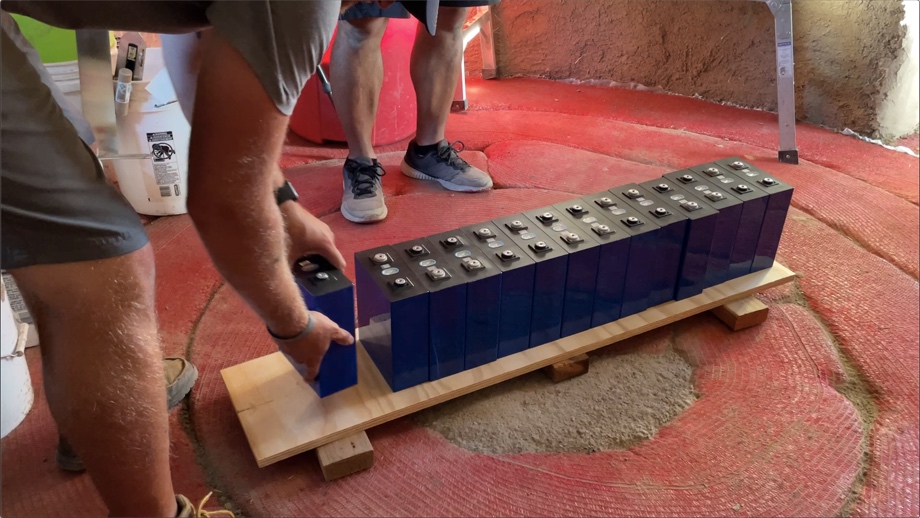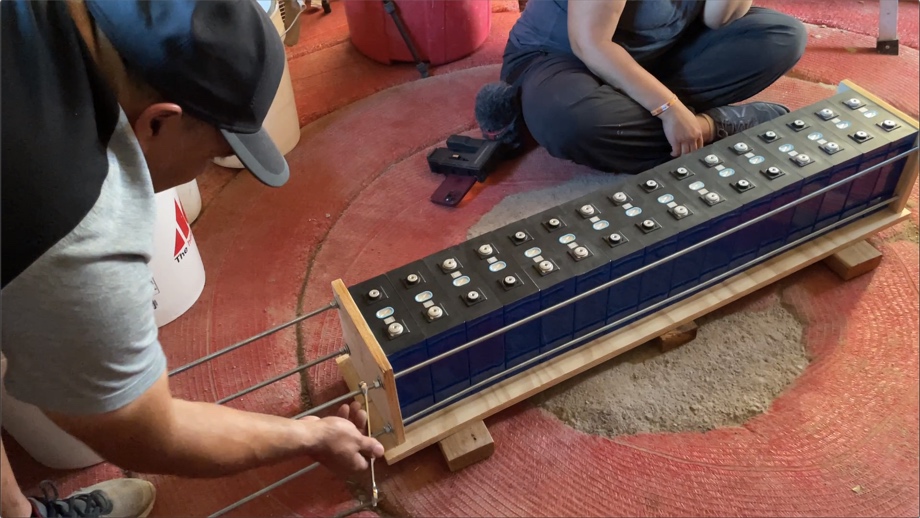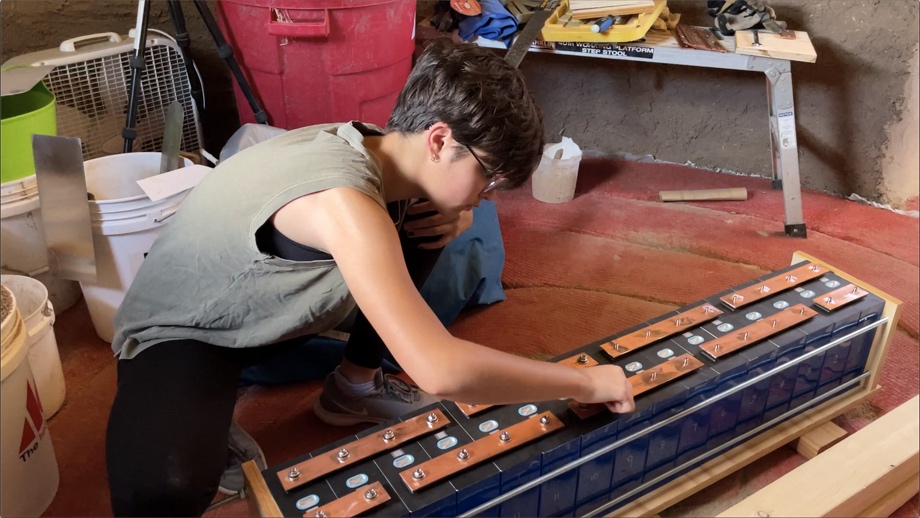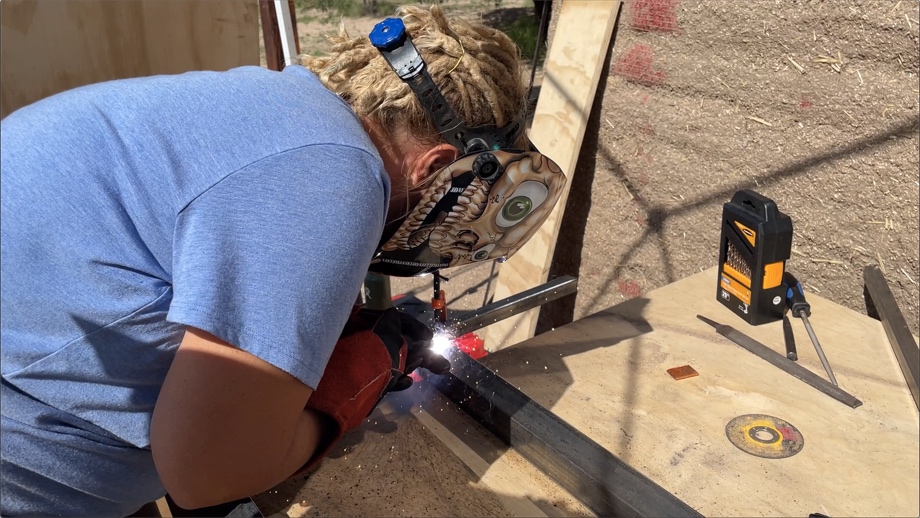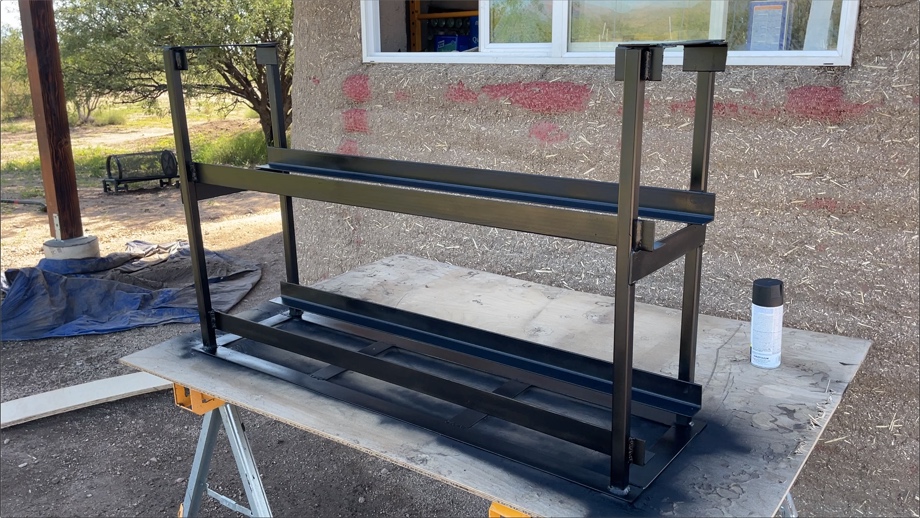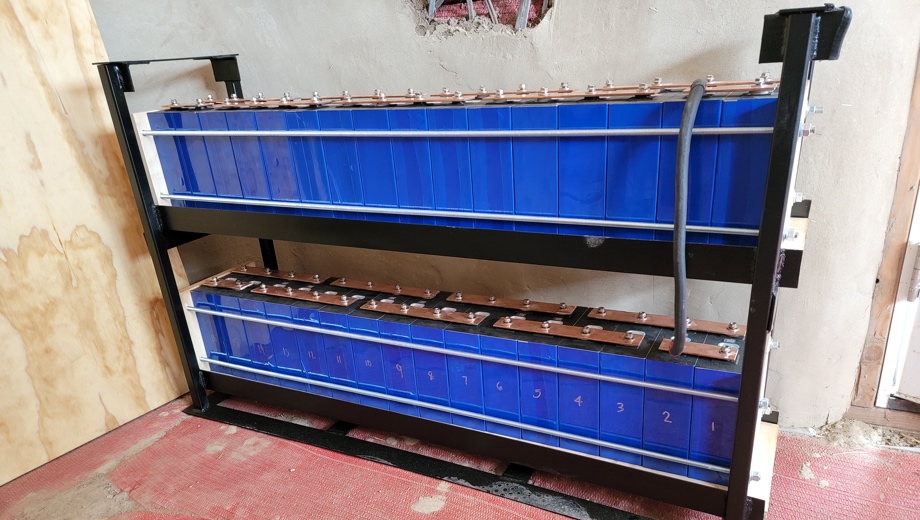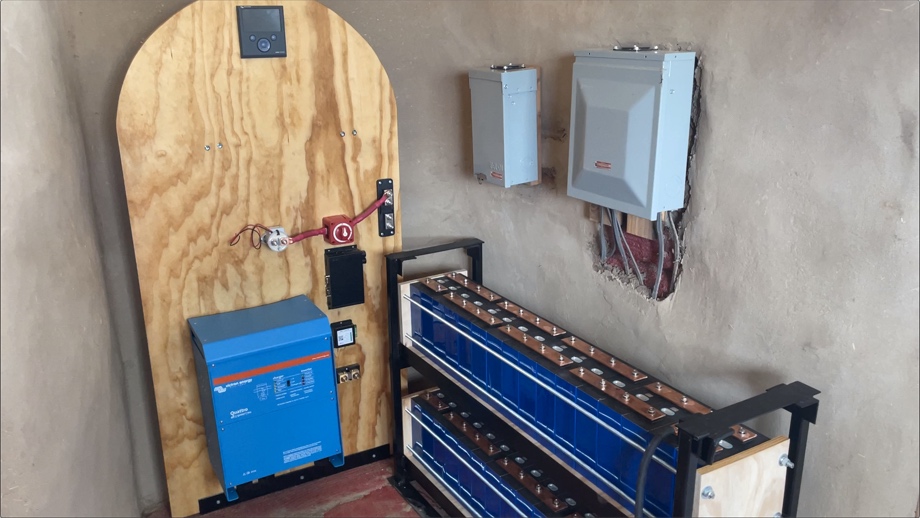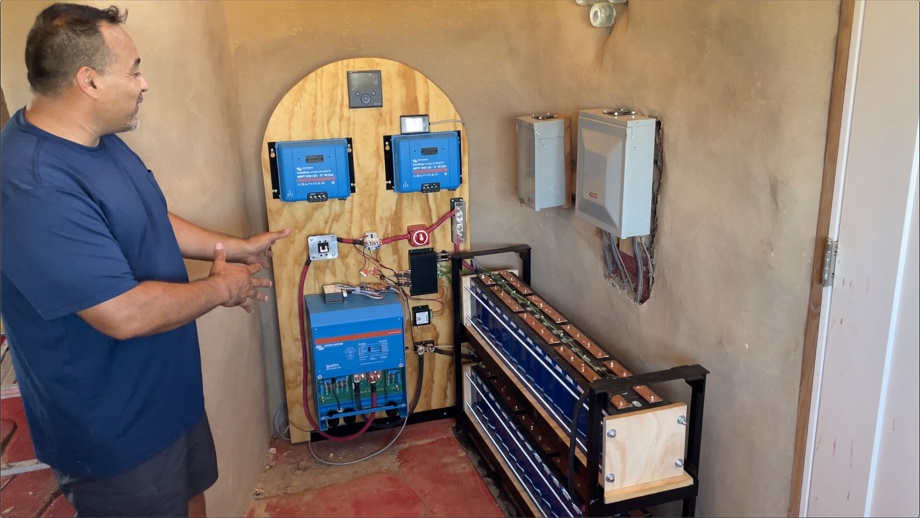 Along with their 7200 Watts of solar, this system should serve them very well on their beautiful off-grid homestead in the high desert.
The kids had a great week playing with their friends and also their animals. Pigs, goats, chickens, kitties, a horse, and of course Nine Nine the dog.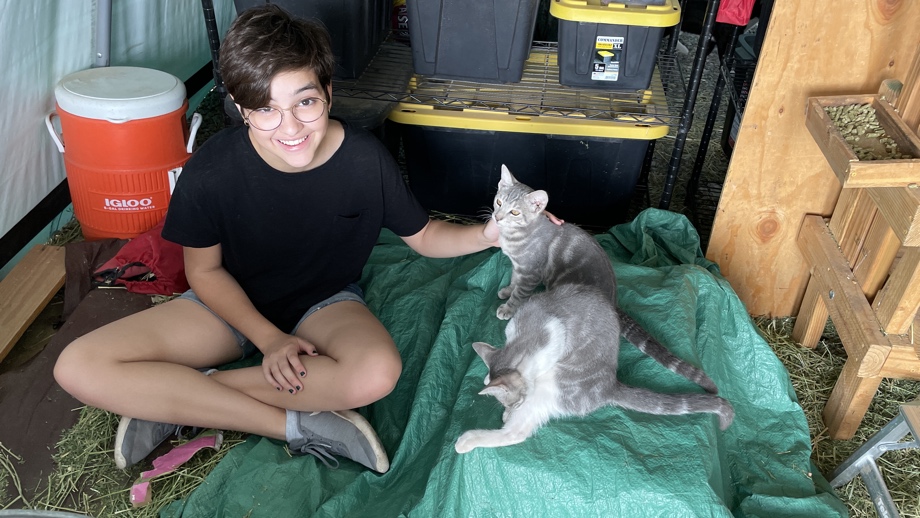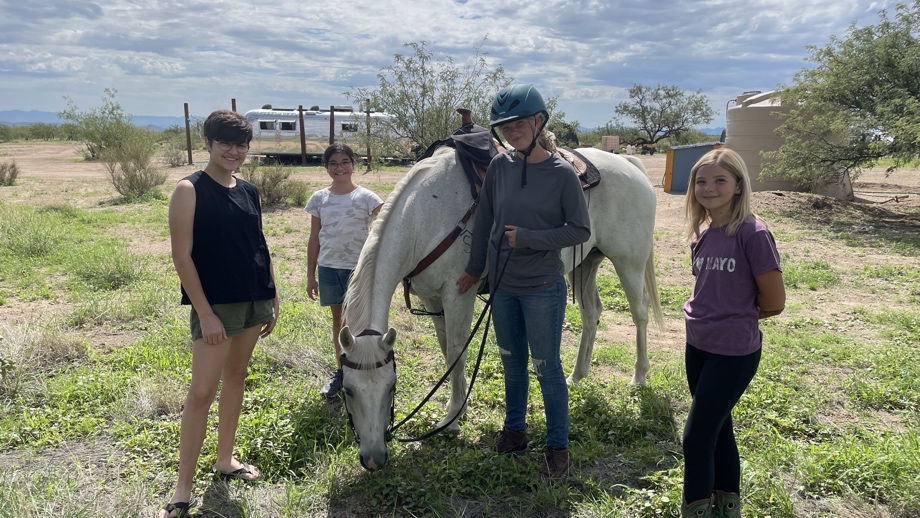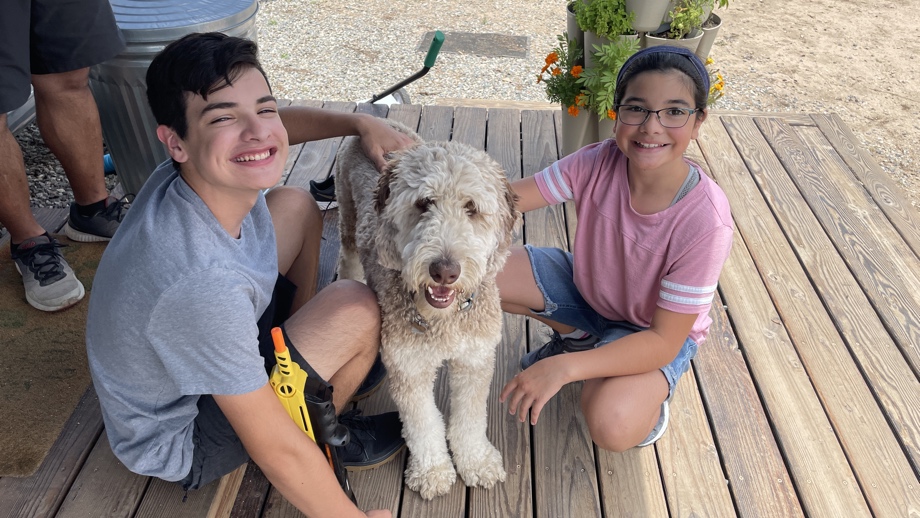 It was a lot of work in a short amount of time, but when you're with great friends it feels a lot more like playing than working. Finally, the time had come to head on out and make our way east. We have a lot of American history, national parks, and friends and family to see all over the country. We are just getting started.
Thankfully, the @tinyshinyhome crew are just a few hours from our home base, so we know that we will be seeing them often. We love the Longnecker family so much. Thank you, friends, for launching us into our travels with full hearts! See you soon!
Watch the video:
Click here If you cannot see the video.
Supplies and Tools we used